Greetings all! I just posted my very first giveaway on Facebook tonight! If you are interested in winning these awesome earth dangle earrings features above, just head over to my Facebook page and like us! the giveaway is pinned to the top. Comment to enter my giveaway once. Share and comment to be entered twice for a higher chance to win! Remember, you must be a fan of my page to qualify! Check it out here:
****************************************************************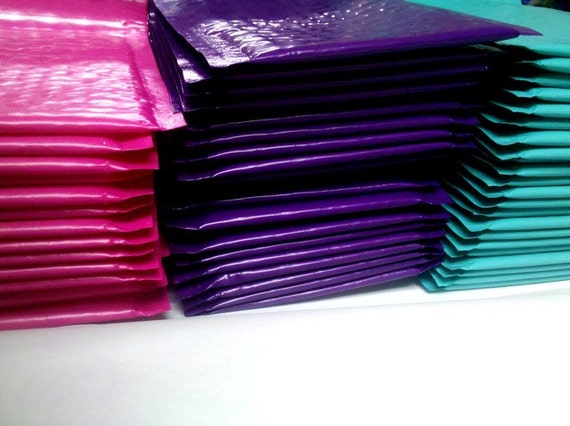 Are you familiar with tophatter.com? If so, have you ever bid and won an item? Have you ever listed items to be auctioned off? Due to some technical difficulties with paypal, I'm unable to list items to auction on tophatter. I did however bid and win my first item recently! I love them! I was able to get a great deal on them. You can find the shop on etsy here: ChubbySmile
Earlier in March, I had several ideas for projects come to me all at once. Here is one! Filigree flower cone caps! They are so fun. And i love acrylic flowers. they are always so bright and vivid and make for some fun earrings. If i can, I love to buy my jewelry supplies on etsy. While searching for the components for some filigree flower caps, i found this etsy shop! Breathtaking Beadzz ! She has such an AWESOME array of jewelry making supplies!!! At amazing prices!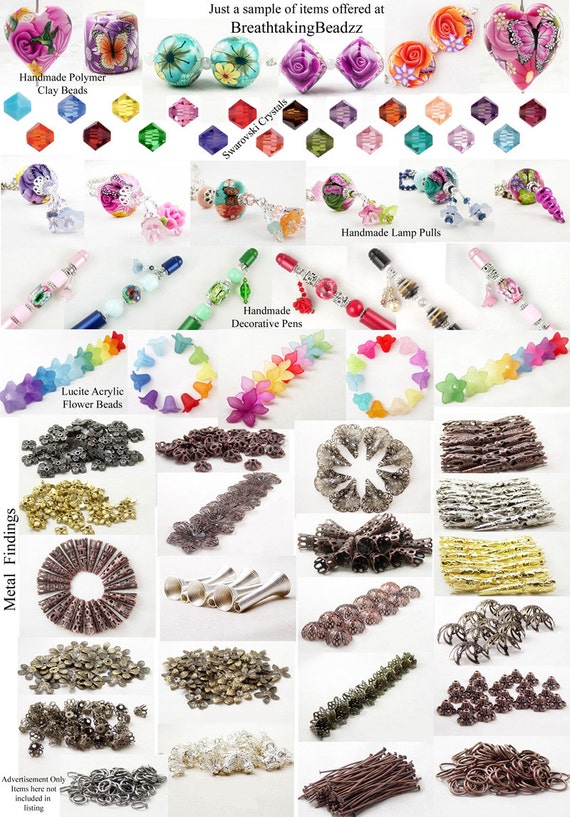 Shoo, you'd think i'm some sort of Breathtaking Beadzz undercover promoter for her considering how many times i've praised her shop to others. Haha! Here is what i created using her beautiful supplies!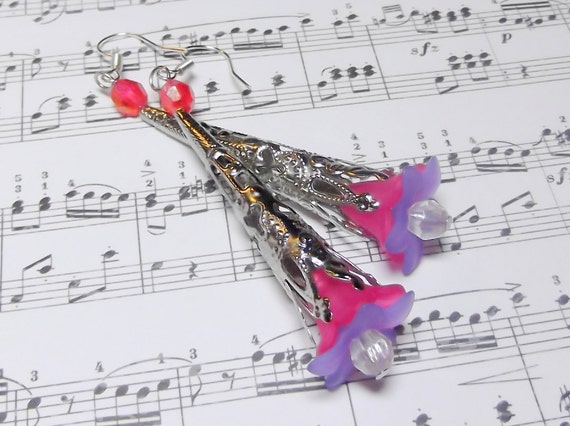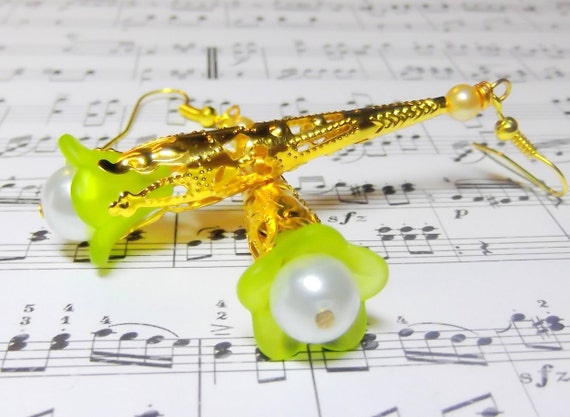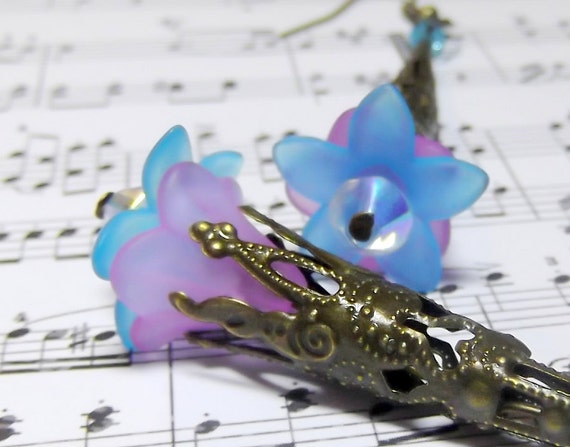 ********************************
That is probably about it for right now. Hopefully i can blog more often and learn the ins and outs of it all....This weekend I am visiting our local Expo center to check out the monthly "yard sales" they have and hopefully find some inspiration from the craft displays i will see! I'll be sure to bring the camera to share with all of you! Have a great weekend!